New Hope Newsletter 2019
As the year 2019 comes to an end we look back and are thankful for the incredible support so many people have given to New Hope from across the world and especially so many individuals and groups in Australia – Every dollar finds its way to giving a care that is too often too hard to write and believe. We give many Love Bundles away to aged persons and at the same time to young people who have come to us as 'bundles of humanity' in need of love and care.
A year in which the quality of eye care simply gave more restored vision to people than we believed possible. In this incredible project of people seeing again two of our grown up girls started training as Eye Technicians! We have more senior girls (young women) out at college, nurse training and skill learning than ever.
All of these incredible positive things have happened in a year in which we have also felt the sorrow and pain of the passing of our Maggie sister. It's not a question of 'you could write a book about her' because she did that with the new edition of Sister Sister and it is filled with joy, fears, laughter, tears, dreams and visions turning to reality. Her first trip started by going to the Taj Mahal and coming to the exact opposite! Muniguda – there were no Cellphones in those days and in Muniguda NO Telephone either –
It is fair to say she is her own Taj Mahal by the way she built up communities here with her love to care for leprosy patients and Polio children. A determination to actually stay months and then return home and raise funds towards the next and next and next – 30 years of dedication.
In the sadness of her passing I was able to send an Eulogy and this parts tell of her inner feeling about herself and what she had done – humbleness in what she did is keystone to our friendship, her friendship with so many.
When she received the OAM – 'For service to international humanitarian aid through the New Hope Rural Leprosy Trust in Muniguda, India.' – Her biggest problem was to cut it up into enough pieces to share with people who helped make it possible in Australia through funding and the people who she worked for. She never expected a 'reward' for the years of dedication' not even an acknowledgement was expected.
And so this year we have a slightly different card – White and blue ink – New Hope uniform colour and one line
We will continue to encourage the giving of Love Bundle cards – It's just become part of our Seasons greetings – of gratitude given and for what this simple gift gives to so many.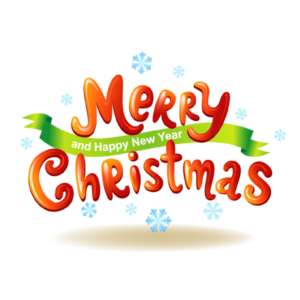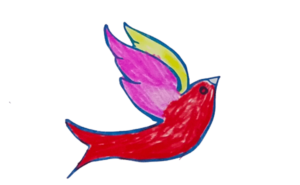 Hand colored by challenged children in hobby and arts and craft time. This virtual Gift of a Bundle of Love contributes to the work of New Hope India to enhance the quality of life for some of the poorest and most socially isolated people in India. New Hope responds where help is needed, and currently supports the health and wellbeing of elderly Leprosy patients, homeless women and men, tribal widows and cataract eye patients.
Thank you for helping to make this work possible Eliazar T. Rose, Chairman New Hope India.
New Hope India Relief Australia (New Hope Australia) is an incorporated registered charity with deductible gift recipient status. It raises funds to support the work of New Hope India. Read more about us at www.newhopeaustralia.org
With every Gift Bundle of Love much needed practical items, and also some small luxuries were given. Practical gifts include a sari for women and loongi for men, bathing towel, customised adjustable rubber sandals and a comb with a wide and long handle that is easy to hold. Also in the Bundle are soap, coconut oil, scented powder, hair clips and sweets which, while readily available for many in the world, are all luxuries for the people New Hope supports.
New Hope India also adds a greeting card to signify that the Bundle of Love is a gift from far away friends. About New Hope
New Hope India is a charitable organization regulated by Central and State Governments of India and local authorities. It currently delivers health and wellbeing programs in Rayagada District in western Odisha and Vizianagaram and Visakhapatnam in Andhra Pradesh States.
RIP – Maggie sister OAM – Passed away September 24th, 2019. The Bundle of Love or Love Bundle was one of her many initiatives that included funding for Safe Delivery Kits for Tribal women.
New Hope Newsletter 2019